We stock Aluminum, Steel, Stainless Steel, Brass, Copper and much more
Call Us Today For A Quote!

Highest Quality materials for every one of your metal-related needs. Whatever the Type, Form, Length, or Size, We Are Your One-Stop Metals Shop. Westbrook Metals is a diversified metal distributor specializing in providing our customers with metals in any quantity to fill their requirements and we offer cut-to-size capabilities. NO ORDER IS TOO LARGE OR TOO SMALL Serving Central Texas since 1955
We have Local Delivery Services to Your Location and We Ship with UPS and Motor Freight daily.
In-House PROFESSIONALS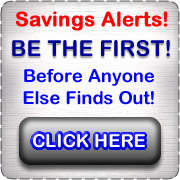 Expert knowledge, experience and guidance to assist you. Proudly serving Texas for over 50 years! Westbrook Metals, Inc. has operated in Central and South Texas since 1955. Whether you need a small amount of stainless steel round bar or a large quantity of tread-bright aluminum, we can help!
Local Delivery Services
Fast and Convenient. We provide Local Delivery Service (we have our own trucks), and We Ship with UPS and Motor Freight daily. No Order Is Too Large Or Too Small! Custom Orders, delivered when You Need It!
We handle orders from Industrial Machine shops, Food Services industry, City & County government divisions, to supplying the metal needs of Farmers, Hobbyists, Hot Rod shops, Custom Fabricators and DIY home machinists.
SMALL to LARGE ORDER SIZES
We FULFILL ORDERS for LESS THAN FULL STANDARD LENGTHS!
We can cut bar stock with multiple bandsaws.
We can shear or saw cut sheet and plate products to your size requirements.
Multiple cuts are no problem with our automatic indexing bandsaws.
Stainless Steel, Aluminum, Carbon Steel, Alloy Steel, Brass, Copper, Tool Steel, Drill Rod, Architectural Metals, Titanium, A36 Mild Steel and more! NO MINIMUM * Cut-To-Size Alloys often stocked or sourced: Stainless * 304 * 304L * 316 * 316L * 303 * 17-4 PH * 410 * 420 * 440c * Aluminum 6061 * 6063 * 5052 * 7075 * 2024 * 3003 * Cast Jig * A36 Mild Steel * 1018 * 1144 * 4142 * 4140 * 4130 * Chromoly * 12L14 * Brass * 360 Free Cutting * 464 Naval Brass * 110 EPT C11000 Tool Steel & Drill Rod * O1 * S7 * A2 * D2 * W1 * M2