BBQ, Smokers, Fire-pits
We stock the necessary metal you need to build and create your custom smokers, fire-pits, and BBQ pits. We carry the accessories to finish off your project - spring handles, thermometers, and expanded metal grates for pit grills. Make the Summer Rock!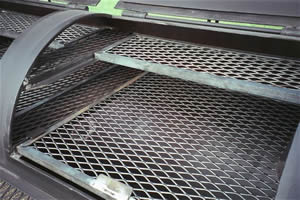 Expanded Metal Grill/Grate for BBQ Pits and Smokers
Rolled and flattened expanded mild steel metal grate for bbq pit smokers and grills, with 3/4" #9 being the preferred size for cooking surface. Easy to weld A-39 mild steel.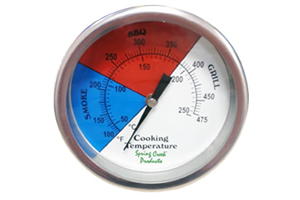 BBQ Grill & Pit Thermometers
Take the guesswork out of your timing and temperatures. Stainless steel, hermitcally-sealed thermometers for your pits and smokers. Comes with 1/2" NPT threading.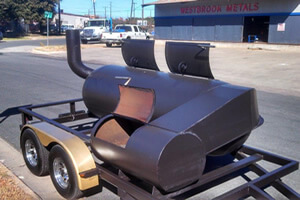 Steel for Building BBQ Pits
Sheet and plate steel for pit and smoker construction. Many size and thickness to choose from, and we offer custom cutting and shearing to your specifications.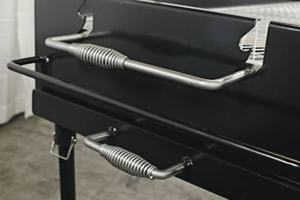 Spring Handles for Pit Lids
Stainless steel spring handles are Type 302 stainless steel wire. Keeps your handles cool during your cook. Excellent for use on BBQ pits, wood stoves, grills, smokers, and fireboxes.
Sports Shooting Targets AR500 / AR550 Steel Alloys
We carry AR500 and AR550 steel sheet, the most preferred steel alloy for building shooting targets.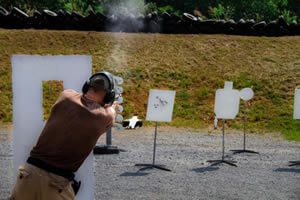 Sport Shooting Targets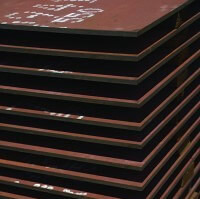 Steel Plate for Targets